Camps - Gymnastics Fun Camps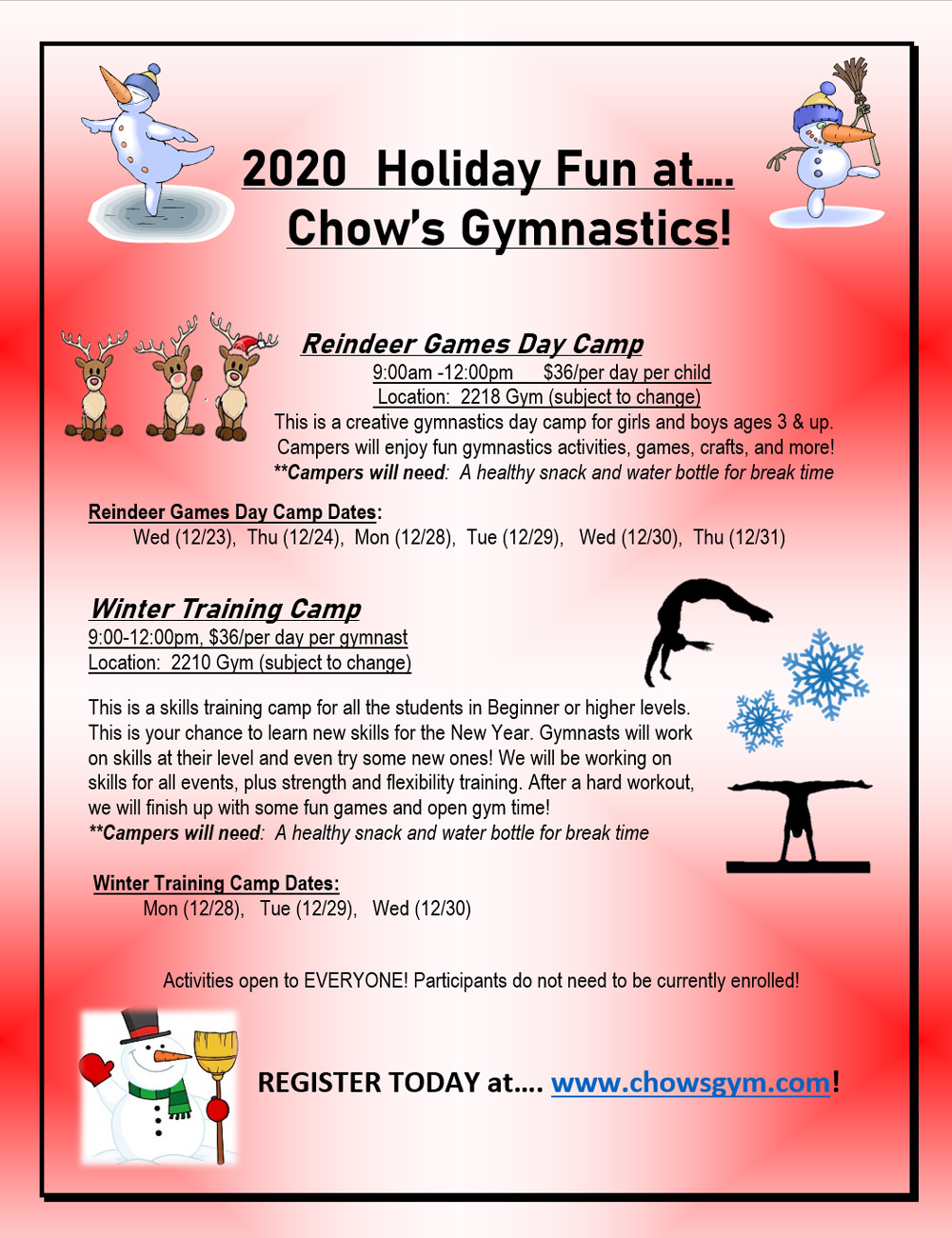 Play, learn & grow….join us for creative gymnastics fun…for girls and boys ages 3 & up (must be potty trained)! Engage in exercises that will teach balance, coordination, and gymnastics skills. Interactive coaching with opportunities to jump on trampolines, into the pit, games, art/ crafts, story time and MORE as children use their imagination to explore each week's theme!
Camper's Bring:  Healthy snack and water bottle
- Check back later for more Fun Camps! -
Gymnastics Summer Fun Camp Tuition: $186.00/Per Week ⭐

Time: 9:00- 12:00pm Mon- Fri
**Whole Week Campers will receive a Chow's T- Shirt
Week
Theme
Week 2: June 15 - 19

A Camping We Will Go
We'll go on a make-believe camping adventure with a bear hunt, hike, and campfire!

Week 4: June 29 - July 3

Theme:  Under the Sea
Come frolic with mermaids and other sea creatures!

Week 6: July 13 - 17

Theme:  Under the Stars  
Come explore outer space, learn about stars, planets, and astronauts!

Week 10: August 10 - 14

Theme: Olympic Week
Explore Olympic Sports: basketball, soccer, volleyball, track & field and of course: GYMNASTICS!