Camps - Summer Camp of Champions
Registrations are Now Open!
Deadline 6/30/19
Top quality training camp for competitive gymnasts.
Coach Chow will be joined by his team coaches, visiting college coaches, and other accomplished coaches.
Gymnasts participate in several hours of training, team building challenges, and fun activities.
Space is limited to ensure personal level of coaching.
Autograph session with Coach Chow.

JULY 12-15, 2019
Host Hotel - Hyatt Place
Reservations/Cutoff Date Before Wed, 06/12/19 by:
By Calling 1-888 HYATT HP (1-888-492-8847) (Hyatt Place)
By going online to Hyatt.com and entering reservation code G-GYM6 as the group/corporate number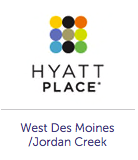 2019 Camp Flyer
2019 Camp Registration Form

JULY 19-22, 2019
Host Hotel - Hyatt Place
Reservations/Cutoff Date Before Wed, 06/19/19 by:
By Calling 1-888 HYATT HP (1-888-492-8847) (Hyatt Place)
By going online to Hyatt.com and entering reservation code G-GYM7 as the group/corporate number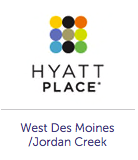 2019 Camp Flyer
2019 Camp Registration Form