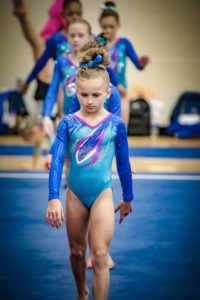 Name

Polly Rietz

Level

Level 5
What got you interested in gymnastics?  Conditioning!  I love to exercise.
Who's been your inspiration?  My first team coach Mallory
Favorite event/why:  Beam
Favorite food:   Sushi
Hobbies:  Watching YouTube, Netflix, and making slime
Most memorable meet experience: Getting a 9.9 on beam
Personal goal(s):  Skip level 6
Achievements: Making Chow's J.O. team and being the state champion 2 years in a row.