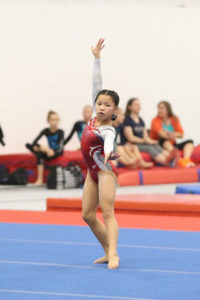 Name

Lily Romanin

Level

Level 7
What got you interested in gymnastics? My Mom put me into a tumbling class when I was 3.
Who's been your inspiration? My mom, she's always pushing me to do my best.
Favorite event/why: Floor because it's the time where I get to show my personality and have fun.
Favorite food: Eggs
Hobbies: Piano, singing, reading.
Most memorable meet experience: Getting a 9.9 on floor.
Personal goal(s): Put in my best effort everyday. Be confident on beam.
Achievements: State AA Champ level 4,5,and 6. Regional AA champ level 6.