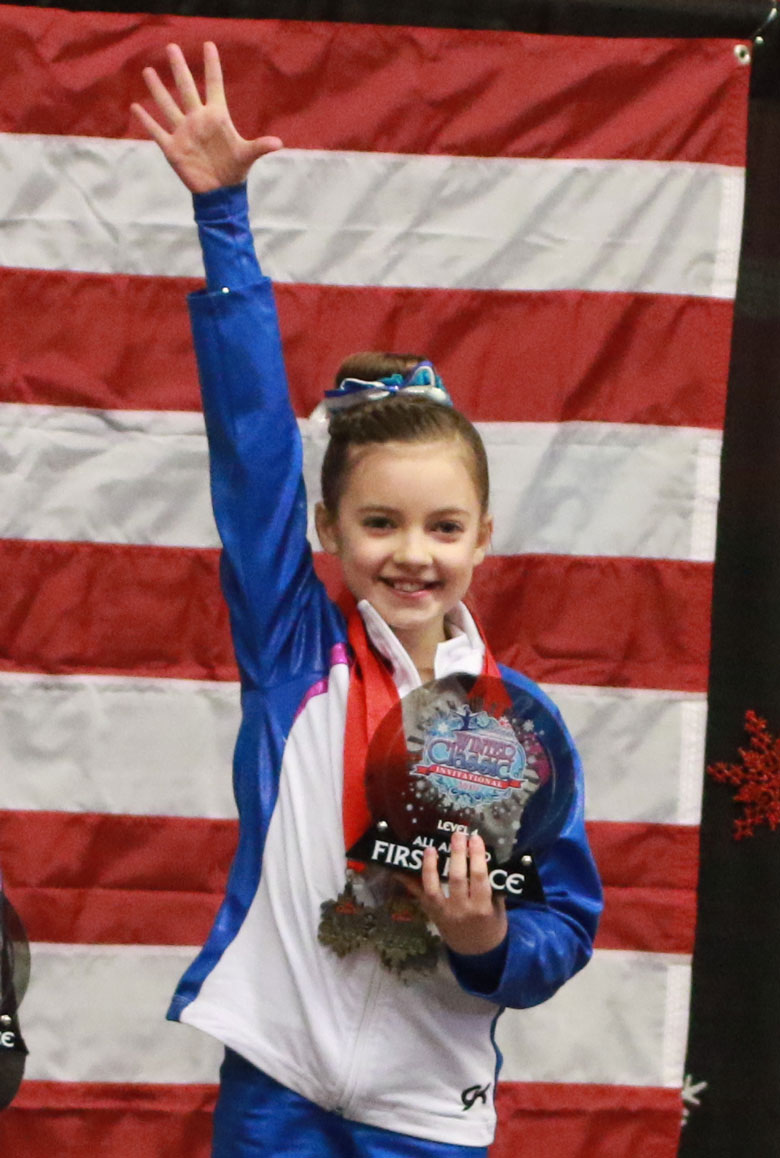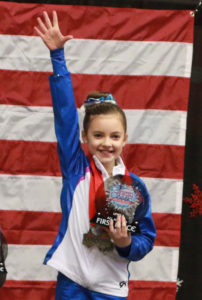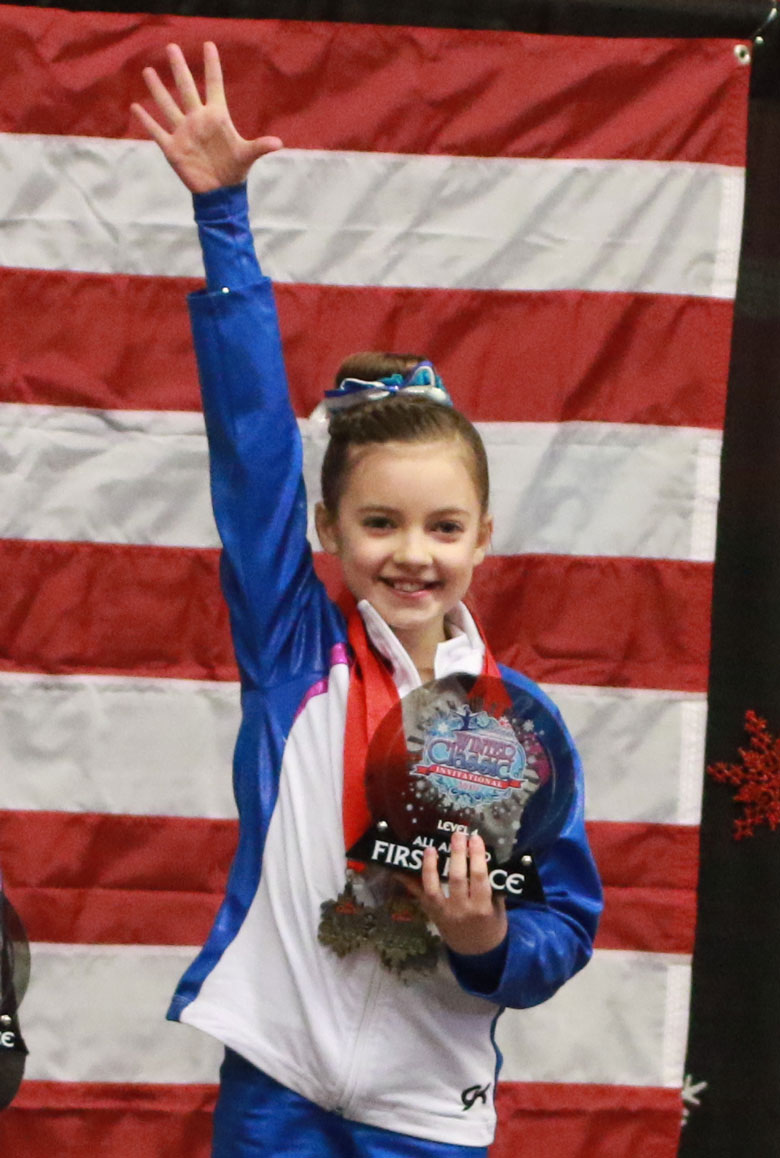 Name

Claire Bailey

Level

Level 4
What got you interested in gymnastics?
My sister inspired me but so did watching the Olympics on the TV.
Who has been your inspiration?
My sister, Gabby Douglas, and Shawn Johnson
Favorite event/why?
Beam because it's my best event, and I like to get the challenge to balance.
Favorite food:
Pizza and strawberries
Hobbies:
Singing, art and baking
Most memorable meet experience:
Getting first place team and individual AA at state.
Personal Goal:
To look more confident on everything.
Achievements:
Getting my round-off back handspring and improving on beam.