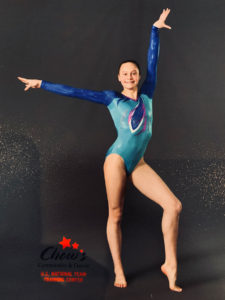 Name

Ashley Hall

Level

Level 9
What got you interested in gymnastics? I wanted to be able to do a backflip.
Who's been your inspiration?  My coaches, Laurie, Simone, Aly, Shawn
Favorite event/why:  Bars because I like to fly through the air.
Favorite food:   Pasta and Steak
Hobbies:  Growing plants and craft projects
Most memorable meet experience:  Achieving three 9.9 scores in a row on vault
Personal goal(s):  To be the best gymnast I can be.
Achievements:
Level 4 State Champion
Level 6 State Champion
Level 7 State Champion
Vault
Bars
Beam
All Around
Level 7 Region Champion
Vault
Bars
Beam
Floor
All Around
Level 8 State Champion
Level 8 Region Champion