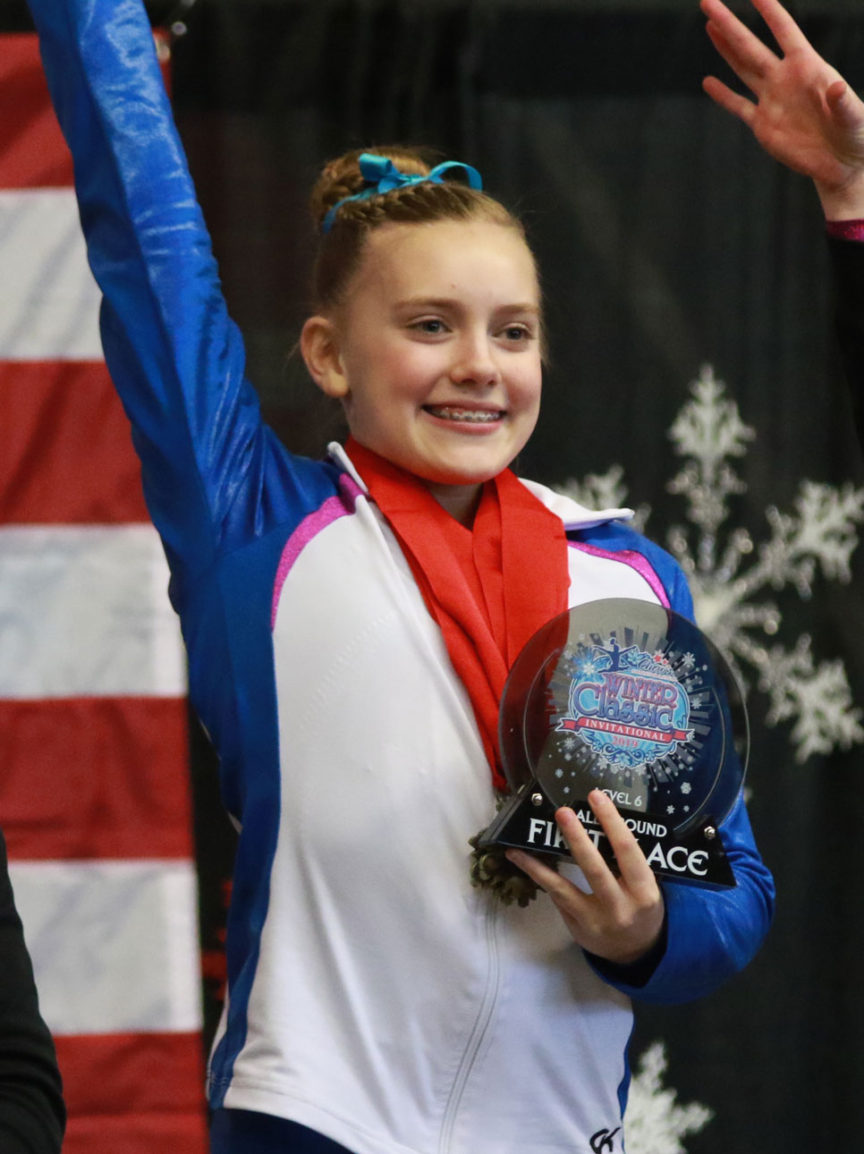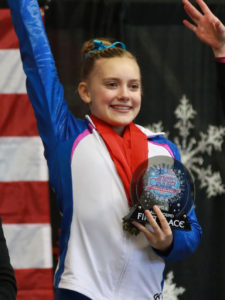 Name

Grace Bailey

Level

Level 7
What got you interested in gymnastics?
My parents got me started and I then became interested after one practice.
Who's been your inspiration?
My fellow teammates and Aly Raisman.
Favorite event/why:
Floor because it's fun to compete because it's your own and you can show it off.
Favorite food: Chicken, pizza, Iced Raspberry Tea, Starbucks
Hobbies:
Cooking, baking, crafts, piano
Most memorable meet experience:
Lvl 4 state meet 2015 and winter classic 2019
Personal goal(s):
To do my best at all moments, do college gymnastics, and get all 9 5's at a meet.
Achievements:
1 AA – State 2015
Getting 37.5s all around winter classic 2019
9.750 on Floor
3AA at Regionals
Getting my layout on bars
Getting my bhs on beam