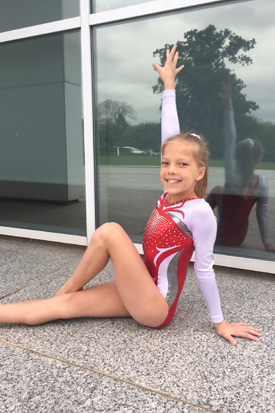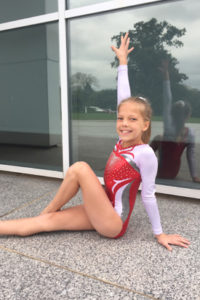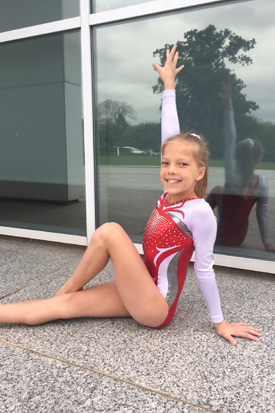 Name

Elin Moore

Level

Level 7
What got you interested in gymnastics?
I was watching the older girls doing it and I thought it looked like fun.
Who's been your inspiration?
-Laurie Hernandez
-Norah Flatley
Favorite event/why:
I like them all, but it's fun to do the floor routines.
Favorite food:
Meatballs
Hobbies:
Drawing, Listening to music, Hanging out with my friends.
Most memorable meet experience:
Getting 1st All-Around at my first meet ever.
Personal goal(s):
-Go to the Olympics
-Win State again
Achievements:
2016 Bars, Beam, and All-Around State Champ