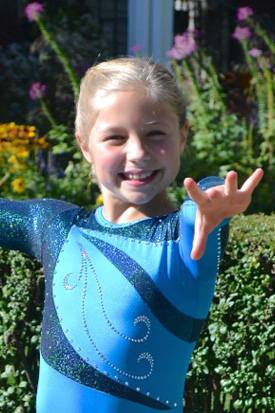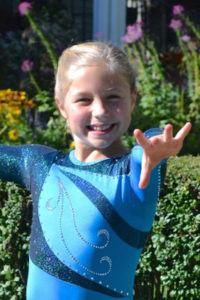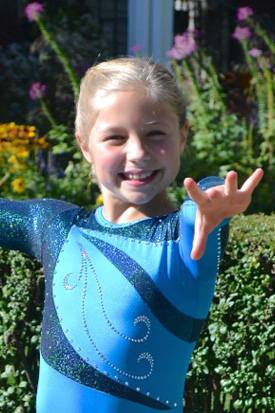 Name

Cate Bright

Level

Level 7
What got you interested in gymnastics?
I went to a birthday party at Chow's when I was 7 and Fran (one of the coaches) told me that I should do gymnastics at Chows.
Who's been your inspiration?
Coach Fran inspired me to start gymnastics. Also Gabby Douglas and Shawn Johnson
Favorite event/why:
Bars! Because I'm good at it and I love jumping to the high bar!
Favorite food:
Tacos and green peppers with ranch
Hobbies:
Playing outside, soccer, basketball, piano, dance, hanging out with friends and family and going to the beach at Nantucket
Most memorable meet experience:
Getting a personal best on beam and on floor at State!
Personal goal(s):
To keep improving and always do my best
Achievements:
2015 Level 4 Iowa State Beam Champion
2015 Level 4 Iowa State Floor Champion
2015 Level 4 Iowa State Bars – 3rd Place
2015 Level 4 Iowa State Vault – 3rd Place
2015 Level 4 Iowa State 3rd Place All Around Champion
2015 Judges' Cup All Around Champion
2015 Flip For A Cure Rising Stars All Around Champion