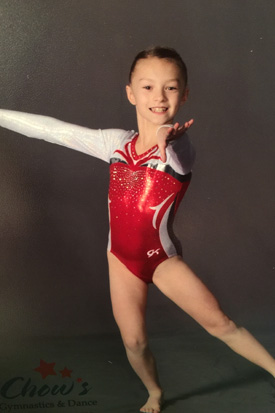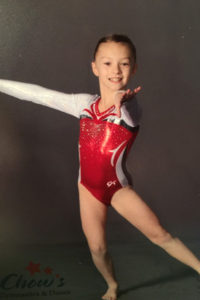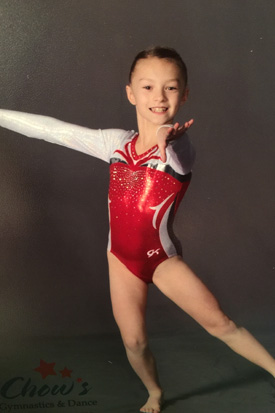 Name

Brooke Spencer

Level

Level 8
What got you interested in gymnastics?
I went to a birthday party at Chows with a friend of mine when I was 4 and loved it. Fran said I should try it out and talked to my mom. A few months later I signed up and on my first day of class, Shawn Johnson and as there filming for Dancing with the Stars. I remember jumping on the trampoline with Chow and I asked if he would take me to the Olympics. He said "with a lot of hard work yes."
Who's been your inspiration?
Shawn Johnson, Gabby Douglas, Simone Biles, Laurie Hernandez and Ali Raisman
Favorite event/why:
I have two favorite events which are beam and bars. I love to fly on the bars and on beam I get to feel pretty while I show my balance and strength.
Favorite food:   Mac and Cheese is my favorite but sometimes too much makes my stomach hurt!!
Hobbies:
Gymnastics, reading, and art.
Most memorable meet experience:
My most memorable meet was when I won State All Around in Level 4. That had been my goal the wntire season and to have that dream come true was awesome!
Personal goal(s):
My ultimate goal is to go to the Olympics in 2024.
My goal for my level 5 season is to be the best I can be, work hard and get to move on to level 7 next year.
Achievements:
Our level 4 team got 1st at all of our competitions.
I got 1st All around at State for level 4.